Our blog
Wedding Chaperones 16-01-2020
One of the core values we have at K9Nation is that your dog is a member of your family, so to us the trend of including your dog in your wedding day makes perfect sense. Weddings are about being with ...
Dogs and The UK Law 06-01-2020
Part of being a responsible dog owner is making sure you adhere to the laws and regulations surrounding dog ownership. Many new dog owners don't even realise there are specific laws relating to ...
Post Puppy Blues 18-12-2019
In a recent blog post I discussed the fact that a lot of people tend to get their new puppies around this festive time of year and undeniably as a result the number of dogs that are then left at shelt...
The Pudsey Dog Park 10-12-2019
This weekend Buddy and I decided to get into the festive spirit and attend a Christmas dog party being held at The Pudsey Dog Park. The party was specifically aimed at Cockerpoo, Caverpoo and Spaniels...
The White Hart Pub in Chipstead, Surrey 10-12-2019
The White Hart pub is a lovely dog friendly pub in Chipstead, Surrey with a great atmosphere and great food.
On the last Sunday of the month the pub organises a dog walk – meet up is at 10am at...
Paws for Inspiration 28-11-2019
We frequently hear inspiring stories about service dogs changing people's lives for the better and the amazing work that therapy dogs do, but as 2019 draws to a close I have found myself becomin...
Puppies as Presents 25-11-2019
Now I know this topic may seem like a very controversial one and may well cause a lot of debate but I am not writing this with the intention of promoting the concept of dogs as gifts or in fact sugges...
Dobbies Garden Centre Morpeth 18-09-2019
This weekend we decided to take a little jaunt to Northumberland as there was a Flyball Trial on which was being ran by Eclipse Flyball Club at Dobbies Garden Centre, formerly known as Heighley Gate G...
Pawsing for Reflection 12-09-2019
Pawsing for reflection…
I've now been home for almost 3 weeks and having caught up with family and friends, had several hot showers and baths, and feel like its time for some reflection ...
Happy Valley walk to The Fox Public House near Reigate 05-09-2019
This is one of Charlie's and our favourite areas to go for a walk because there are so many different variations of footpaths to follow and this area is so beautiful in all seasons and in all we...
Paws on Tour - Days 45 & 46 20-08-2019
Having left Dartmouth at 10am on Sunday we were able to make good time and arrive at our campsite in Falmouth by 1pm, leaving us the whole afternoon to set out exploring. Having met the campsite owner...
Woofstock 19-08-2019
It was Day 43 of the tour and the time for Woofstock had finally arrived. A weekend of dogs, live music and general merriment. The only catch was it was blowing a gale and torrential rain when we woke...
Paws on Tour-Days 40-42 15-08-2019
With Tuesday's arrival came the time to say farewell to my mum and aunt. I'm not going to lie and say I wasn't sad because it was hard to leave them having had a few days in their co...
The Isle of Wight 14-08-2019
The Isle of Wight was one of the parts of the trip I was most looking forward to when I was planning my itinerary and that's for a couple of different reasons. Firstly my mum was born on the isl...
Paws on Tour-Days 37 & 39 13-08-2019
Having stayed the night at my aunt's house on Friday I woke up Saturday morning and was able to have a delightful shower and wash my hair at the start of the day. With my mum down visiting at th...
Great British Cupcakery - Newcastle 13-08-2019
Today we had a rare mid-week day off together. As the weather was relatively nice we decided to have a trip to Newcastle – a wonderful city boasting culture, heritage, shopping, architecture, aw...
Battersea Cats And Dogs Home - Old Windsor Visit 12-08-2019
Battersea has been established since 1860 and has three centres in South East England - the London centre in Battersea, the Old Windsor centre in Berkshire and the Brands Hatch centre in Kent. The Old...
Paws On Tour - Days 35 & 36 12-08-2019
Buddy and I woke on Day 35 of the tour still in Faringdon and after a luxurious shower in which I washed my hair my friend Ashley and I took the two Buddys for a last little walk together. When it cam...
Paws on Tour - Days 33 & 34 08-08-2019
Buddy and I started Tuesday off with attempting a second walk into the Forest of Dean, but this time heading out on a different trail, which was slightly shorter. We managed to get about 1km into the ...
Paws on Tour - Days 31 & 32 05-08-2019
Sunday was the start of the 3rd and final leg of the tour with us being on the road for a full 4 weeks. Our first stop was to pay a visit to the Dog Lovers festival, which had been on all weekend and ...
Paws on Tour - Days 26 & 27 01-08-2019
Tuesday saw Buddy and I accept a kind invitation to visit Fit4Dogs Canine Hydrotherapy centre in Beverley.
Fit4dogsuk Canine Hydrotherapy Centre is a Husband and Wife Team providing Rehabilitation, F...
Paws on Tour - Days 24 & 25 30-07-2019
Sunday saw Buddy and I get up super early to leave the campsite that shall not be named and head away from the North York Moors to Filey. We couldn't check into our campsite until 1pm as usual s...
Birthday Breakfast at the Beach 29-07-2019
On Monday morning we headed down to the coast to enjoy the much-needed cool sea air following the week of blistering heat we have had and spend some time together as a family for Hannah's Birthd...
Paws on Tour - Days 22 & 23 28-07-2019
Friday morning was an early start for Buddy and I once again as we wanted to beat the heat of the day and get some exploring done. We knew we weren't that far away from Barnard Castle so we popp...
Paws on Tour - Days 20 & 21 26-07-2019
Buddy and I woke a bit bleary eyed on Wednesday morning after our sleepless night due to the thunderstorm. I was a it worried it was going to be another scorcher so I had deliberately set my alarm so ...
Paws on Tour - Days 18 & 19 25-07-2019
Monday morning was the start of leg 2 of the tour with our first stop being Lytham St. Annes. As well as hearing that this was a dog friendly part of the coast to visit my cousin Alex also lives there...
Paws on Tour - Day 15 - Unleashed at Wrenbury Hall Woods 24-07-2019
Friday saw Buddy and I jump in the car and make the 2 hour drive down to Wrenbury near Nantwich to meet Jess and her dog Floyd the owners of ''Unleashed at Wrenbury Hall Woods'. We h...
When the Tour Paws'd 23-07-2019
After our first 12 days out on the open road Buddy and I had to retreat back to Yorkshire for a few days due to a prior commitment and I also wanted to take the opportunity to take stock of the first ...
The Family Pet Show 2019 23-07-2019
This weekend saw Buddy and I attend the Family Pet Show which was being held at Media City in Salford. Although not aimed just at dogs Buddy and I couldn't resist paying a visit to this family e...
Little Haven Beach - South Shields 22-07-2019
As new ambassadors of K9 Nation we were excited to get started. From past experiences dog friendly places that appeal to the whole family are difficult to come by in the North East of England, so I th...
A Waggy Welcome to our new Brand Ambassadors! 19-07-2019
Buddy and I are absolutely delighted to welcome our first 3 new sets of brand ambassadors to the team. We recently asked people who were interested to get in touch with us if they thought they might l...
Paws on Tour - Days 9 & 10 14-07-2019
Buddy and I woke up on day 9 of our adventure with a spring in our step. My boyfriend was coming down to spend the day with us, seeing as how it was the weekend and he wasn't at work, and we had...
Paws on Tour - Days 7 & 8 12-07-2019
Day 7 began with a very early start initially as my lovely boyfriend who had surprised me the evening before, had to get up and leave at 5am to get back in time for work at 9am! Nevertheless Bud...
Paws on Tour - Days 5 & 6 10-07-2019
Day 5 saw Buddy and I wake up on the Sandringham Estate campsite. I was still feeling pretty rough with my cold but I decided to get up and power through. After a quick shower and a walk in the on sit...
Paws on Tour - Day 4 09-07-2019
Day 4 saw Buddy and I wake up at Centre Paws in Wymondham, Norfolk. We had been invited to come and visit and take a look at the thriving canine business hub that has been in operation for just over a...
Paws on Tour - Day 1 06-07-2019
So the day had finally arrived and it was time to set off on our trip. We had planned and prepared as much as we possibly could and all that was left now was to get in the motorhome and hit the open r...
The Trial Run... 09-06-2019
With the road trip less than a month away I thought it was about time Buddy and I did a trial run in the new motorhome to see how we got on.
When we picked up the new hot rod a couple of weeks ago th...
The Malton Food Lovers Festival 28-05-2019
This Bank Holiday weekend Buddy and I took a drive over to Malton in North Yorkshire to the 11th annual Food Lovers Festival and it did not disappoint! The town was buzzing in the beautifu...
Buddy's live TV Debut 22-05-2019
Well it's been a week since our big adventure, and it's been a bit of a whirlwind, but I wanted to try and capture the memories before they faded and let you know all about Buddy's l...
Cannon Hall Country Park 28-04-2019
Buddy and I had an adventure over to Cannon Hall Country Park this morning. The last time I went I was a kid, so I was keen to see how it had changed.
Cannon Hall itself is a stunning Georgian ...
Road Trip Planning - Cornwall 19-03-2019
As we start to (hopefully) see the start of Spring and Summer weather it has got me thinking about planning some road trips for later this year with Buddy. A place I have heard a lot of amazing feedba...
A Spooktacular Halloween Outfit Inspiration Post 22-10-2018
I hope you all love this time of year as much as we do over here at K9Nation, autumnal walks with crispy leaves on the grounds and lots of sticks to carry and chase! Even better than all this is Hallo...
Ten ways to help dogs and cats cope with the stress of fireworks by Rachel Spencer 12-10-2018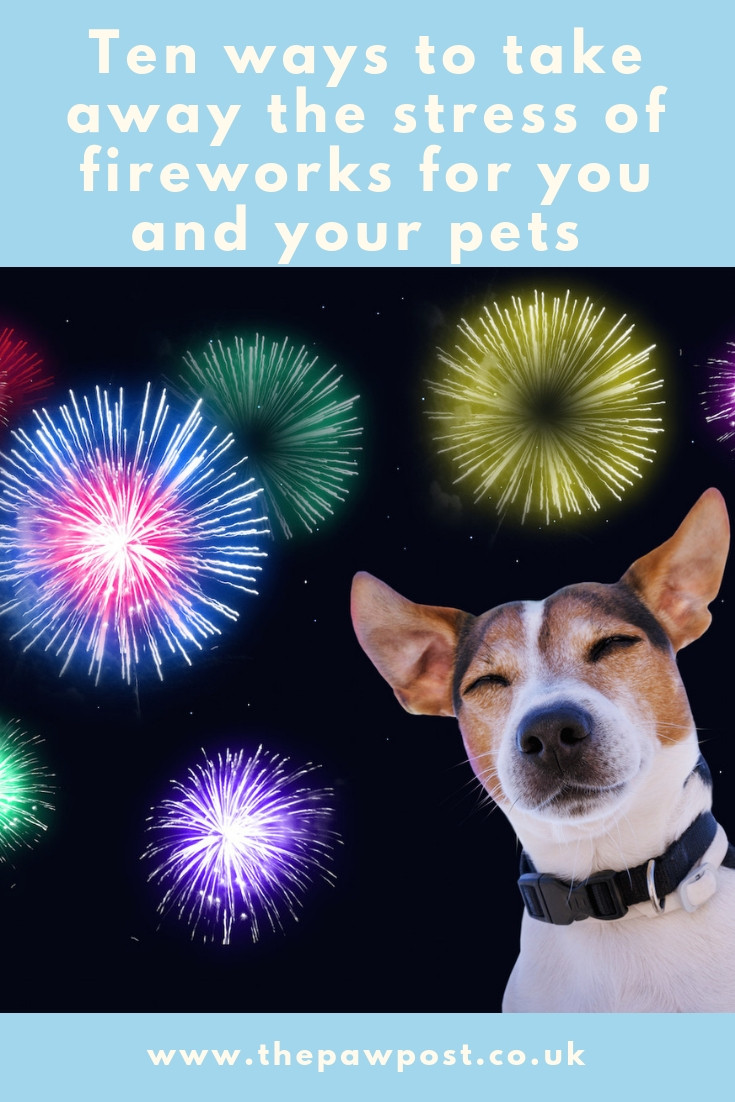 Fireworks season is one of the most stressful times of the year for our pets - and owners.
If your dog or cat is scared of loud noises, Guy Fawkes night on 5th November and the endless fireworks th...
Belle and her owner Katie Ormerod - Professional Snowboarder for Great Britain 15-08-2018
Katie Ormerod is a 20 year old professional snowboarder from Brighouse in West Yorkshire. She started snowboarding at the young age of 5 and at 15 & 16 became the youngest ever female rider to lan...
Our first overnight hotel stay 19-07-2018
Best Western Moat House Hotel Reading was once a thriving 19th Century Mill House which used to supply flour to the Queen. During our visit on the 14th-15th July it was obvious they were undergoing so...
Our first overnight hotel stay 19-07-2018
Best Western Moat House Hotel Reading was once a thriving 19th Century Mill House which used to supply flour to the Queen. During our visit on the 14th-15th July it was obvious they were undergoing so...
Meet Jess & Freddie! 11-07-2018
Jess is new to us at K9nation and is joining us with her furry friend Freddie! You guys will start to see more of them on our socials & get to know them a little bit better but let's start w...
Keeping Britain Tidy - Let's do Our Bit! 28-01-2018
Now this post may ruffle a few feathers and won't be to the liking of everyone but there has been so much news and media around the use of plastic and what it is doing to our planet it's been making B...
5 Ways to a Healthier, happier you in January - all thanks to your dog! 16-01-2018
So January is the time when we all start our New Year's Resolutions and set out with great intentions of how this is going to be the year we stick to our diet or vow to do more regular exercise....
Puppy Tips 18-12-2017
As we get closer to the time of year when a lot of families will be getting new puppies for Christmas I wanted to share some of my key tips and bits of advice that helped me during those difficult fir...
King Buddy on his Throne 04-09-2017
It's clear to see from this picture who thinks he rules the roost in this house.
This gorgeous bed was given to me as a gift by my sister as a birthday present when Buddy was 6 months old. As you can...
Watch our for Adders! 27-07-2017
With over 800 adders attacks on dogs every year I thought it was important to help raise awareness of the issue and provide some useful information on them in general…
The Adder (Vipera berus) is...
Outlaw for a day 10-07-2017
This weekend Buddy and I decided to have a catch up with one of our favourite people and take a trip to explore some of the history and culture of the City of Nottingham. We knew we were going to be s...
The Yellow Dog Project 05-07-2017
Ever seen a dog out walking that has a Yellow ribbon, bandana or something similar on its lead or collar? Do you know what it means?
As someone who's dog can be a little over enthusiastic tow...
Dogs in the workplace 03-07-2017
As someone who has seen first-hand the impact of having a dog in the workplace I thought it was an interesting discussion point. My day job would be considered to be in a traditional professional serv...